Billy Raynor

Mug

Gender

Male

Age

22

Class

Solider > Halberdier > Sentiel

Signature Weapon

Javelin and Steel Greatlance
Personality
Edit
Billy is selfish, and dumb. Yet, that doesn't stop him from being strong. As selfish as Billy can be, he will not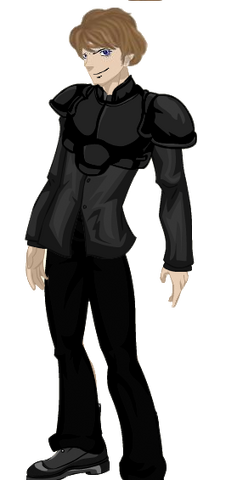 stop to save his family.
Billy's father had been a sport player, while his mother was a healer. It had been the dream of Billy's parents for their son to be a famous and worldwide person. Though, they had different thoughts on how they wanted that to happen. His parents arugrued about it, till they came to a compromise. Billy had the choice, which had been fighting when he wasn't playing sports, and playing sports when he hadn't been fighting. Though, it wasn't exactly what his parents wanted, it was better than nothing.
RP History
Edit
Abigail "Abby" Hunter (c) Zilver_Hawk
Takato Matsuki (c) Windwarrior234
Vivan Malhotra (c) HeartOfPinkSol
Copyright
Edit
OC belongs to: Heartofpinksol - Moderator of Fire Emblem Roleplay (FERP)
Ad blocker interference detected!
Wikia is a free-to-use site that makes money from advertising. We have a modified experience for viewers using ad blockers

Wikia is not accessible if you've made further modifications. Remove the custom ad blocker rule(s) and the page will load as expected.