Terris Griff



Name:

Terris Griff

Gender:

Male

Age:

18

Hometown:

Alla

Class:

Voltic Brave
Appearance
Edit
Height:6'
Weight: 187
Race: Beorc
Eye Color: Blue
Hair Color: Brown
Skin Color: White
Distinguishing Features: Scar under left eye
Battle Sprite: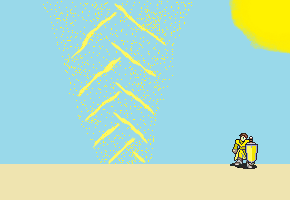 Talents/Skills: high acuracy

Parents: Terrik, Jayna
Sibling: Fisk
Significant Other: None

Hobbies: reading
Sayings: None
Greatest Flaw: Sometimes becomes to focused on one thing and ignores everything else
Best quality: Accurate
Educational Background: home schoo

Characters long-term goals in life: none
How does He perceive others?: Doesn't care
Does the character seem ruled by emotion or logic or some combination thereof?:no
Strengths: Accurate

What does the character want out of life?: He's not sure
What motivates this character?: Nothing
Wo Dao
Killer Axe
Thunder
Bolting
RP History
Edit
Copyright
Edit
OC belongs to: HarrPWNSall - member of Fire Emblem Roleplay (FERP)
Ad blocker interference detected!
Wikia is a free-to-use site that makes money from advertising. We have a modified experience for viewers using ad blockers

Wikia is not accessible if you've made further modifications. Remove the custom ad blocker rule(s) and the page will load as expected.